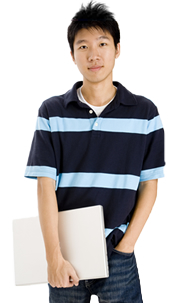 Welcome to Guardian Angels
Edinburgh-based guardianship service, overseas parental assistance, boarding and accommodation assistance, UK schools service.
British Schools offer an excellence in education that is recognised throughout the world, and as a result, many parents from overseas wish to have their children educated in Britain. Guardian Angels provide parents with the practical assistance needed to achieve this, offering security and peace of mind for parents and students alike.
Most UK schools require overseas parents to appoint a guardian who is resident in the UK and has the authority to take practical and legal decisions on behalf of overseas parents when they cannot be contacted. This role can be fulfilled by Guardian Angels who offer a wide range of additional services, including arranging family accommodation at half-term or other times when school is closed, organising transport to and from UK airports at the start and end of school term, attending school functions, and we are always available on the telephone if you, or your child, need to discuss any worries or problems.
We aim to provide peace of mind for parents as well as offering security and comfort for students whilst they are in our care. We will provide full details in an information pack upon request. Please contact us, we are always happy to help.