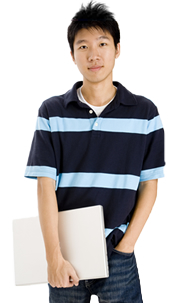 Edinburgh Guardian Angels
Edinburgh-based guardianship service, overseas parental assistance, boarding and accommodation assistance, UK schools service.
British education is recognised throughout the world, and as a result, many parents from overseas wish to have their children educated in Britain. Here at Edinburgh Guardian Angels, we provide parents with the practical assistance needed to achieve this, offering security and peace of mind for parents and students alike.
Most UK schools require overseas parents to appoint a guardian who is resident in the UK and has the authority to take practical and legal decisions on behalf of overseas parents when they cannot be contacted. This role can be fulfilled by Edinburgh Guardian Angels.
We donít just stop there. We also offer a wide range of additional services, including:
Arranging family accommodation during half-term or when schools are closed
Organising transport to and from UK airports at the start and end of school term
Attending school functions
Always available to contact if you, or your child, need to discuss any worries or problems
We pride ourselves on:
Providing a world class service
Ensuring peace of mind for parents
Offering security and comfort for students whilst they are in our care
Getting to know our students first-hand
Edinburgh Guardian Angels is a family run business, founded by Agnes Masters in 2004.
We provide a 24-hour service, 7 days a week to support your child. Agnes is aided by her husband, Louis, who works as a Sales Manager for a local motor dealership. Agnes and Louis have been married since 1988 and have many yearsí experience of guardianship. They have looked after children from Spain, France, Germany, Mexico, China, Hong Kong and Korea. Agnes is fluent in both French and German, is currently learning Spanish, and has access to a Spanish interpreter.
Given her background in Social Care, Child Care and Guardianship, the provision of good reliable pastoral care is a particular strength within Agnesí business. The company has hosted families residing throughout Scotland, particularly in the Perthshire, Edinburgh, Fife (including St. Andrews), East Lothian and Berwick areas. Some of the schools we recommend are:
Please contact us if you would like to receive an information pack on the services we offer.
We are always happy to help.
Agnes